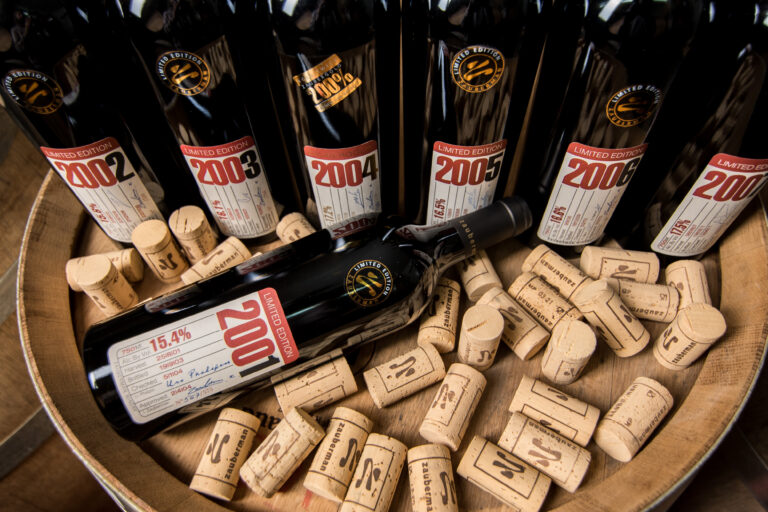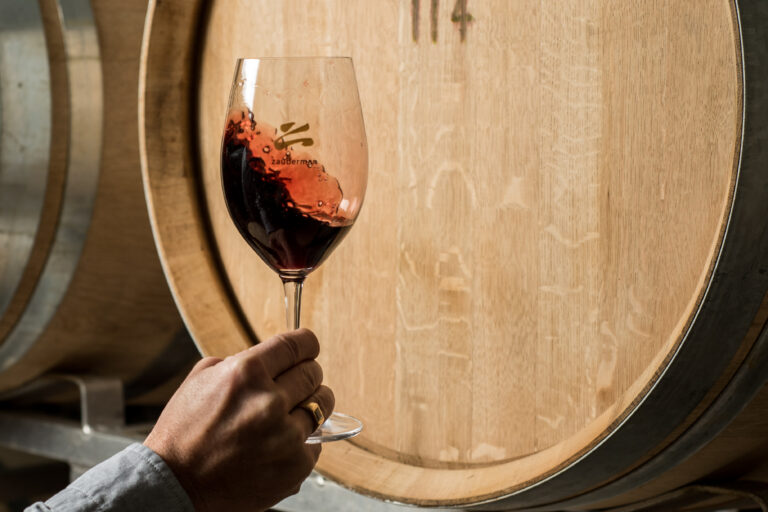 Where Artistry
Transcends in Every Bottle
Zauberman Winery is a boutique establishment that bears the personal stamp of its owner, crafting wines with an unwavering commitment to quality, regardless of costs. Our production process defies commercial norms, focusing on creating individually crafted
vintages that embody a unique taste experience.

Located in the Judean Hills region, our vineyard benefits from high daytime temperatures, fostering fruit rich in flavor, aroma, and sugar content. Simultaneously, the significant temperature drop between day and night contributes to optimal fruit ripening, resulting in exceptional quality.

Every step at Zauberman Winery is dedicated to a singular goal: the creation of exceptional wines with remarkable taste and quality, capable of long-term aging and continuous improvement.

From hand-picked harvests to meticulous fermentation, aging in new oak barrels, and precise bottling techniques, we ensure that our wines possess unique flavors and aromas, with an alcohol content ranging from 15.5% to 17.5%.

At Zauberman Winery, we remain committed to our unwavering pursuit of excellence, carefully crafting each bottle to deliver an extraordinary wine experience.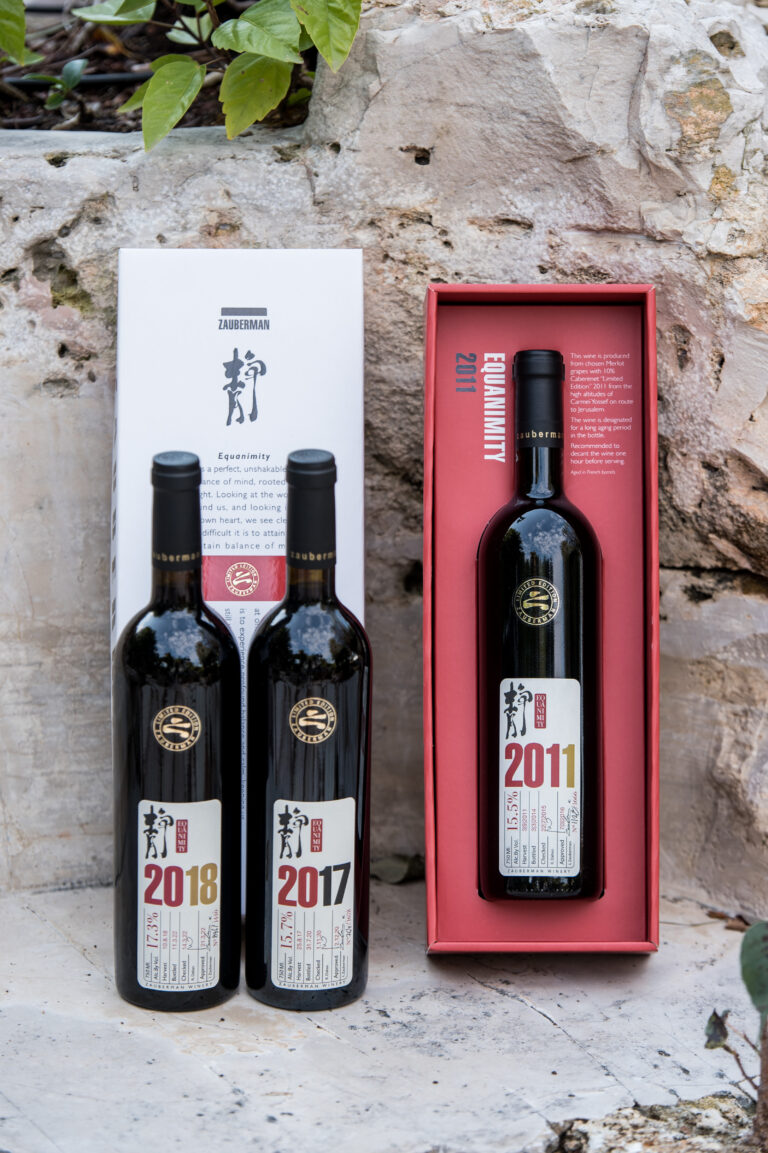 Equanimity: Japanses Series
Characterized by the delicacy and finesse of Merlot, with the impactful presence and substantial body contributed by Cabernet Sauvignon.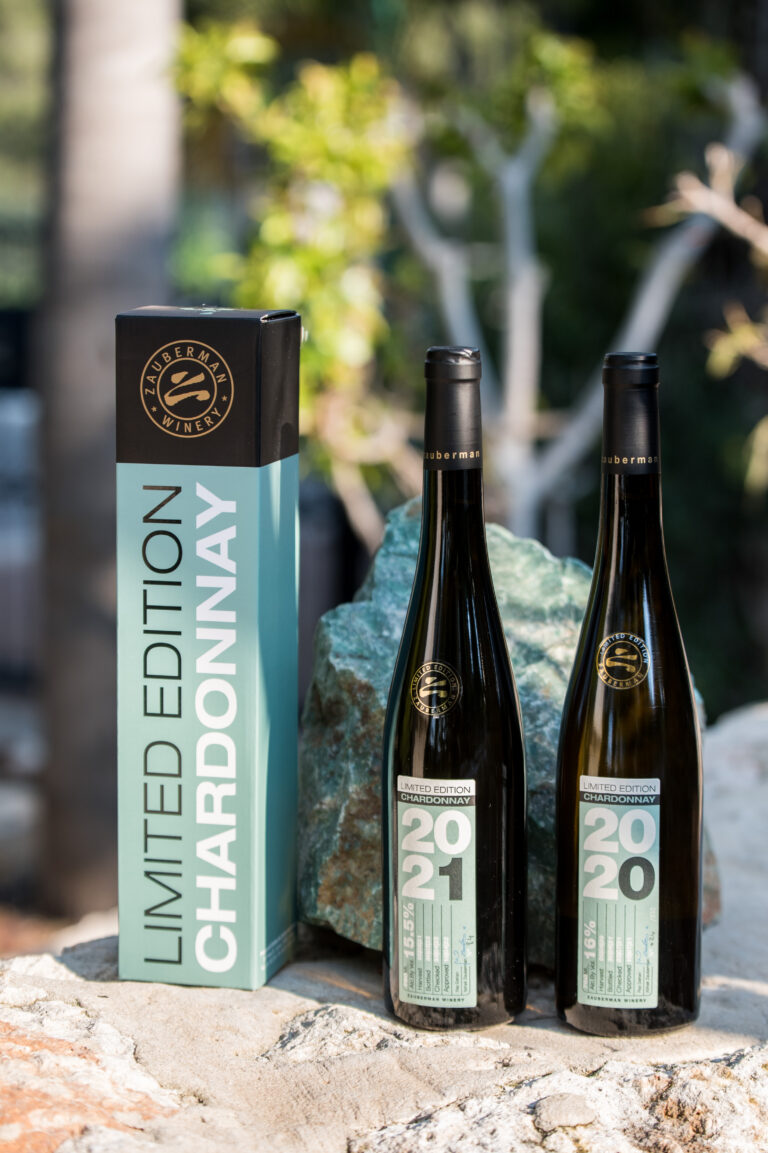 Crafted from 100% carefully selected Shiraz grapes that have undergone a long and slow drying process.
Cabernet Sauvignon Series
The Flagship Series: Characterized by Full Body, Wonderful Flavors, and Aromas of Fruit and Oak.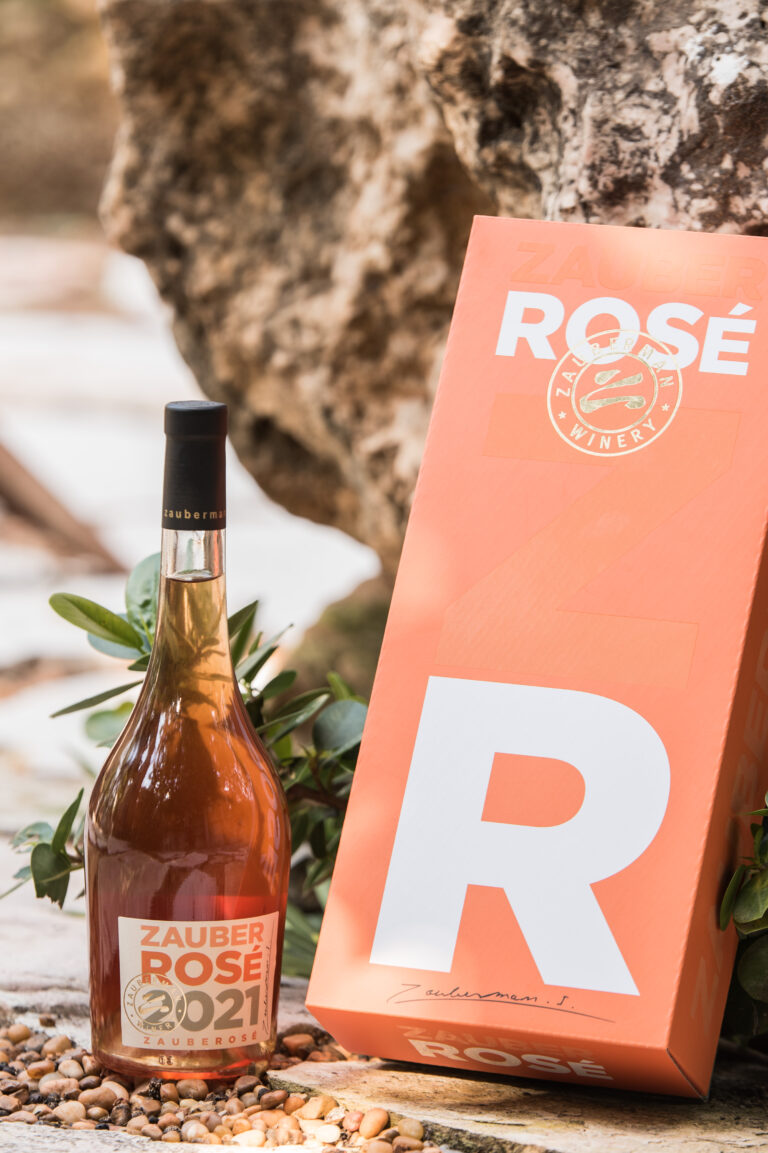 The fermentation process is carried out on the pressed juice of Shiraz grapes to enhance the wine's aromatic profile.
Beyond the Wine Experience
From the very beginning of its journey, it was clear that the story of the winery is a story of companionship.

Zauberman Winery is the collaboration of three friends:

Itzik Zauberman - the founder of the winery, a businessman, a wine and meditation enthusiast who decided to combine his two passions.

Raz Dahan - an architect by profession, who brought his love for wine and creativity to the winery.

Sharon Nahum - an entrepreneur, a member of the "Sharonim" group, and a son of the Korman family, which has been part of his childhood landscape.

During their journeys around the world, the friends tasted wines and toyed with the idea of transforming from discerning wine consumers to producers. After conducting experiments and acquiring tools, they made the decision to lead a meticulous production process that takes into account only the quality of the final product, disregarding costs or quantities.

Thus, the partners created their own interpretation of the ancient Amarone method, adapting it to the climate and the produce of the Israeli land.